Hound Dog Heaven
This coffee is inspired by the King. A takeoff from his favorite sandwich, this coffee combines the sweet, smooth and creamy flavors of peanut butter and banana into a very pleasing cup of coffee. Read More
Inspired by the King himself, we've turned his favorite sandwich - Peanut Butter and Banana - into an amazingly unique and tasty coffee. We combine the sweet taste of banana with the smooth and creamy flavor of peanut butter offering up a very pleasing cup of coffee. Hound Dog Heaven coffee is a seasonal coffee that Boca Java only makes in January - in honor of the King.
Enjoy that ol' time rock and roll feeling with Hound Dog Heaven coffee - it'll rock your socks off!
If Hound Dog Heaven is one of your favorite gourmet coffees, our Roastmaster recommends you try Bananas Foster Float Coffee.
Browse our other flavored coffees by clicking HERE.
We won't roast your bag of Boca Java coffee until after you order it, ensuring the freshest coffee possible. Each and every time!
A Little Bit More About This Coffee
Attributes:
Varietal:
Catura, Mundo Novo, Bourbon
Processing:
Blend of Wet/Dry
Altitude:
1400-1600 meters
Aroma:
Peanut Butter, Banana
Region:
Jinotega, Nicaragua, Cerrado, Brazil
Tasting Notes:
Flavors of Creamy Banana

Smooth Peanut Butter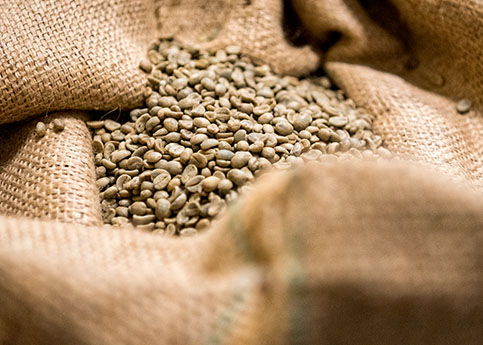 Top Selling Roast Coffees